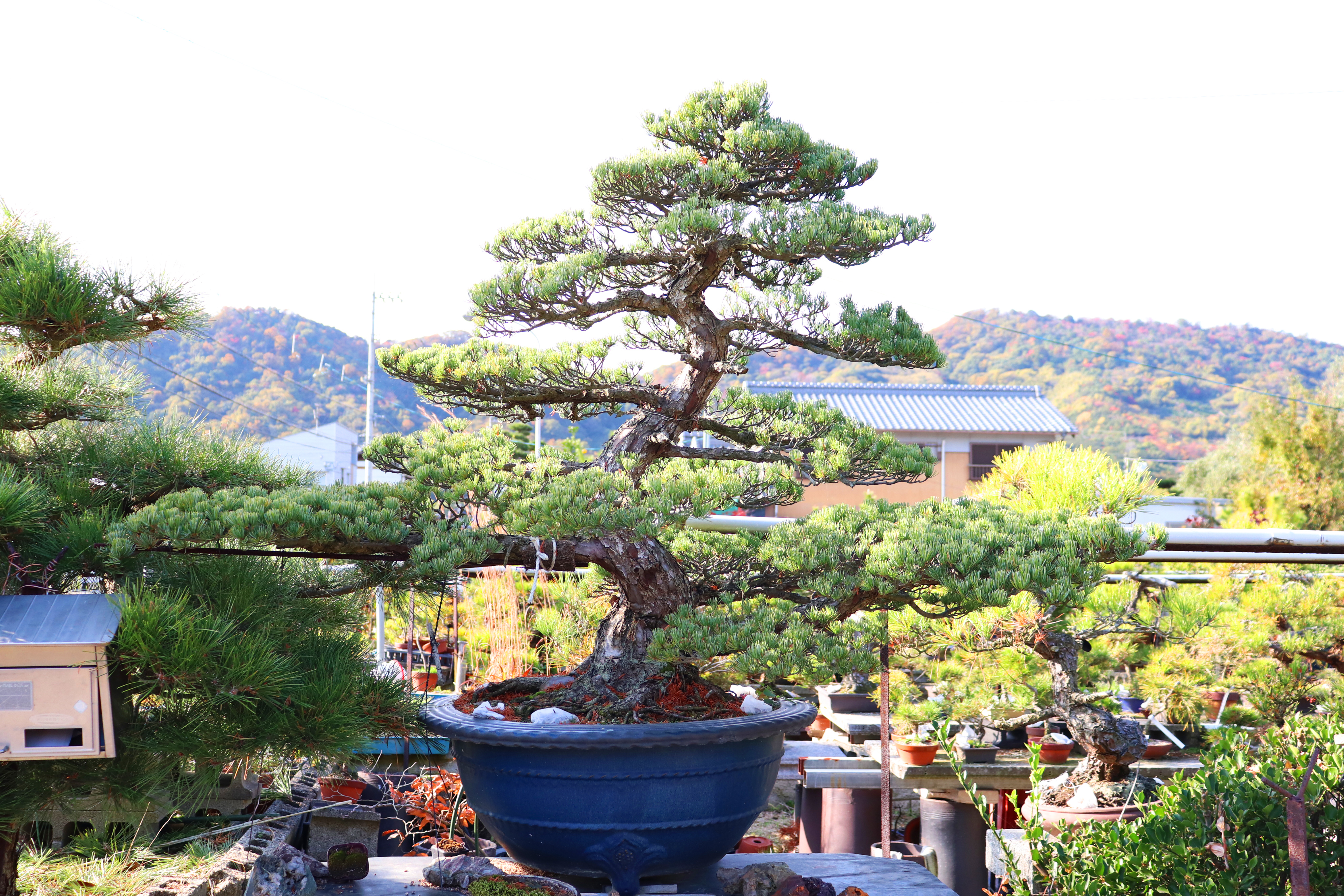 Elaborately complete a living form of art Kandaka Fukushoen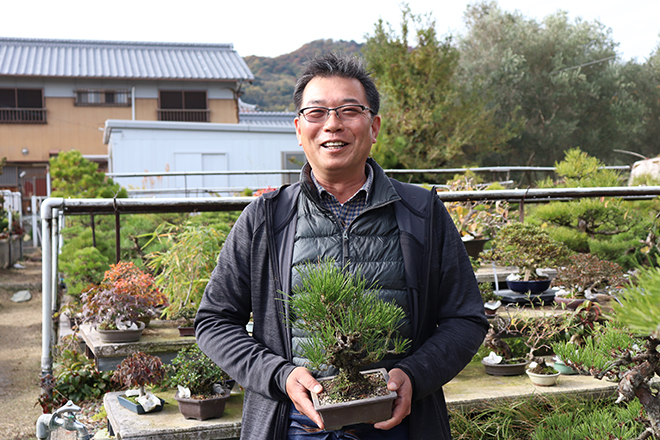 Addressing the detailed needs of bonsai enthusiasts
Kandaka Fukushoen has existed for 60 years, since the days of the grandmother of KANDAKA Tsuyoshi, the current, third owner of the bonsai garden.
KANDAKA decided to take over the bonsai garden business as a fourth-year university student. Not just anyone could do the job, KANDAKA thought. He has been familiar with bonsai since childhood. However, things are different when it comes to business, and he encountered considerable difficulties initially.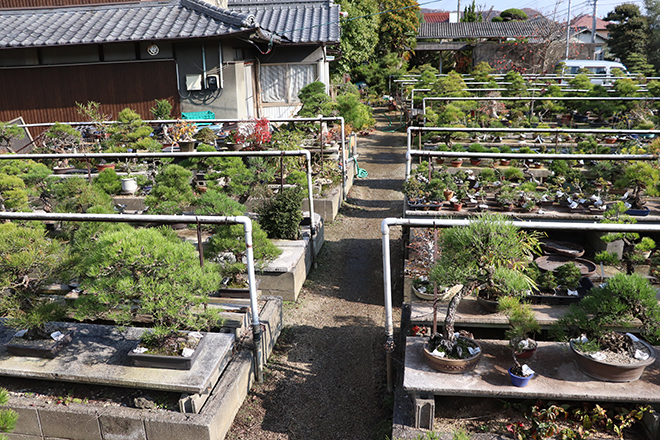 Most Kandaka Fukushoen customers visit the garden and view the products before deciding whether to make a purchase.
Whenever KANDAKA receives a request for a specific kind of tree, he finds one that matches in terms of price, size, species and shape. If the right tree is unavailable in his garden, he may visit other bonsai gardens in Osaka, Kyoto and other places in West Japan. KANDAKA participates in gatherings of bonsai garden owners in West Japan and memorizes which trees are kept in which gardens. This helps address the detailed needs of customers.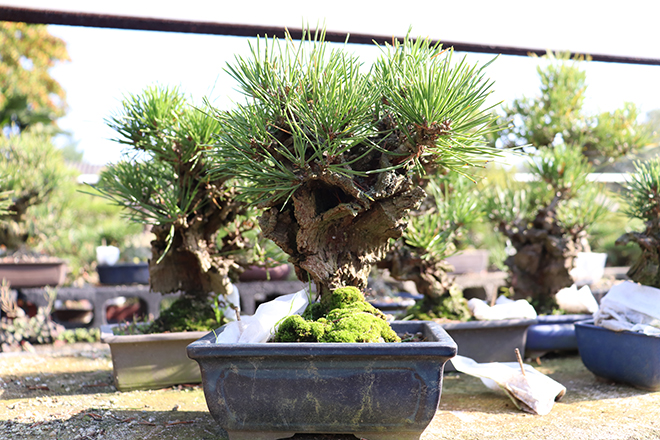 Recently, Kandaka Fukushoen has been visited by bonsai enthusiasts from Europe, Asia and South Africa.
In 2011, the 11th Asia Pacific Bonsai Convention and Exhibition was held in Takamatsu and gave overseas bonsai enthusiasts an opportunity to learn about Takamatsu bonsai.
"Japanese people have a bias that bonsai is typically a hobby for the elderly, but people from overseas are impressed by its attractiveness," said KANDAKA.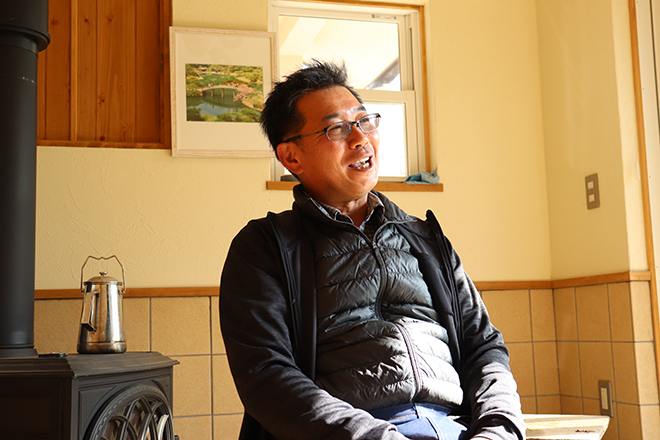 Bonsai creates an atmosphere within a space
Kandaka Fukushoen has also put a lot of effort into the leasing of bonsai from the days of KANDAKA Kunihiro, the second owner.
It has permanent exhibits at inns and the reception room of the mayor of Takamatsu, and sometimes lends bonsai for ceremonies. Even if permanently exhibited, bonsai will die if kept in a sunless, indoor space for a long time, so they need to be replaced regularly.
The branches of a tree face a specific direction, such as right or left. For ceremonies, the position of the platform and guests of honor are checked and appropriate bonsai are selected.
The more effort and care required, the stronger the attachment.
Bonsai takes many years. If you start by sowing a seed, you will not be able to do more than handle a young tree. Therefore, when KADAKA finds a good tree, he may buy it and shape it into a bonsai. Identifying a good tree depends on whether you can accurately envision how it will look in the future.
"If I see one good point in a tree, I focus on maximizing it."
A tree may be turned inside out. The top of a stem may be fully protruded. Every person grows a tree differently, which is even true for watering. This is precisely a living form of art.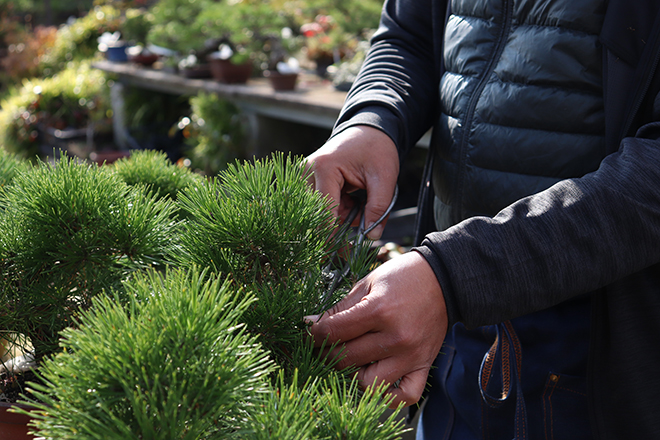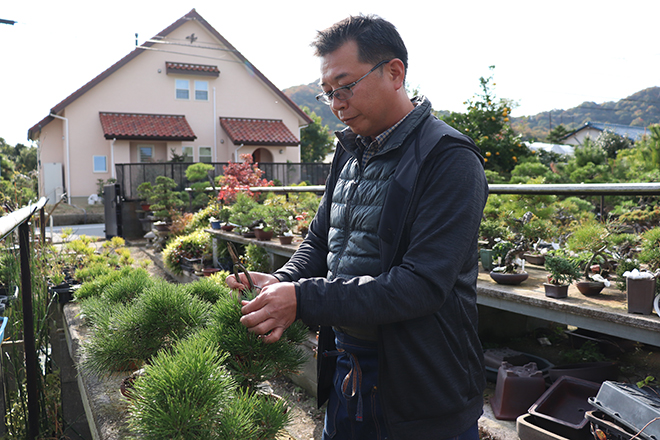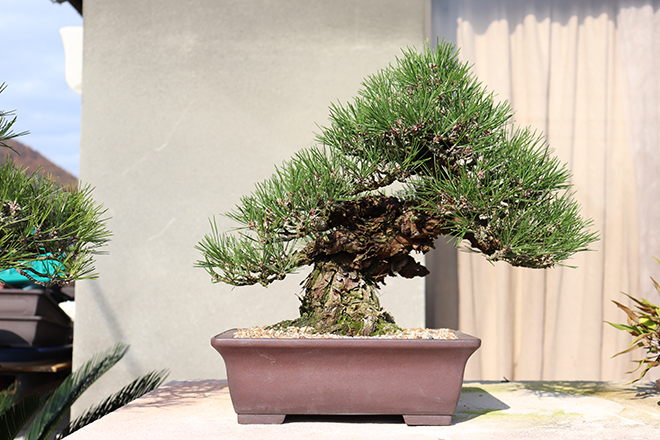 We asked KANDAKA to pick a bonsai to which he is particularly attached. He chose a black pine with gentle branches and a soft ambiance. It was once handed to a customer, but subsequently became weak. He got it back and resumed maintenance. After three years, he said that the more effort and care required, the stronger the attachment becomes.
Kandaka Fukushoen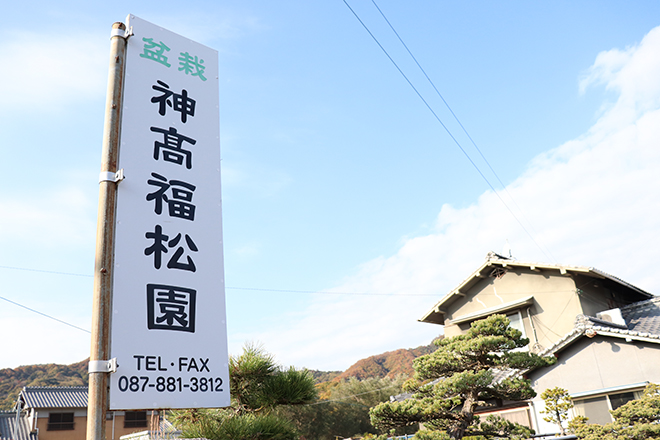 ADDRESS

418-3 Yamaguchi, Kinashi-cho, Takamatsu City, Kagawa Prefecture

TEL