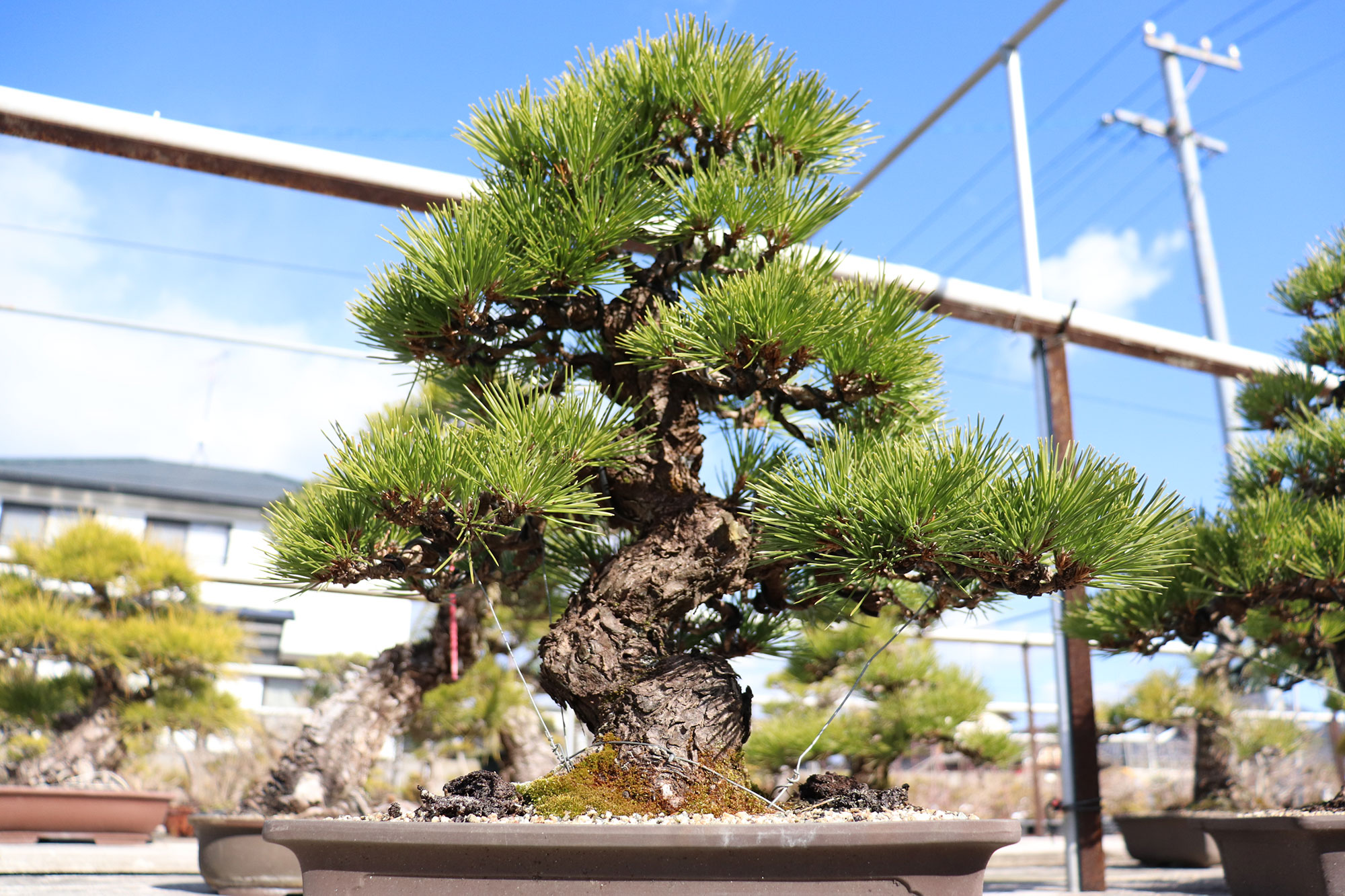 Konishi Shorakuen passes on the tsugiki (grafting) skill, which is the lifeline of bonsai.
Bonsai making starts with the sowing of seeds
Konishi Shorakuen, one of the oldest bonsai gardens in Kinashi area,  began operating during the Meiji era. Japanese white pines and black pines spread out in the spacious field.
The fourth owner, Yasuo Konishi, showed us around. Konishi had been working at a company after graduating schoolwork. When he was around 30 years old, he returned to Konishi Shorakuen and learned bonsai, starting with the basics, from Yukihiko, the third owner of the garden.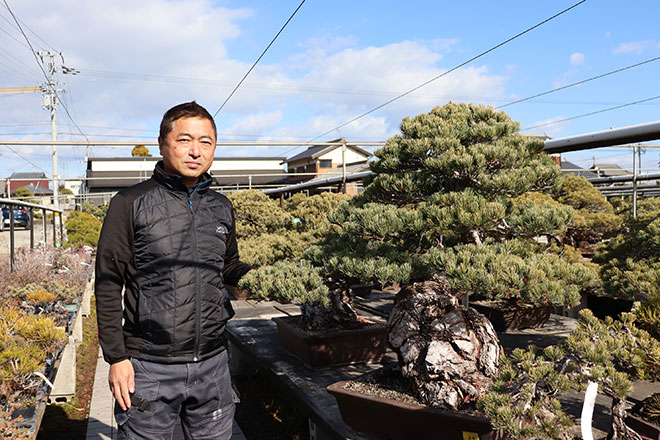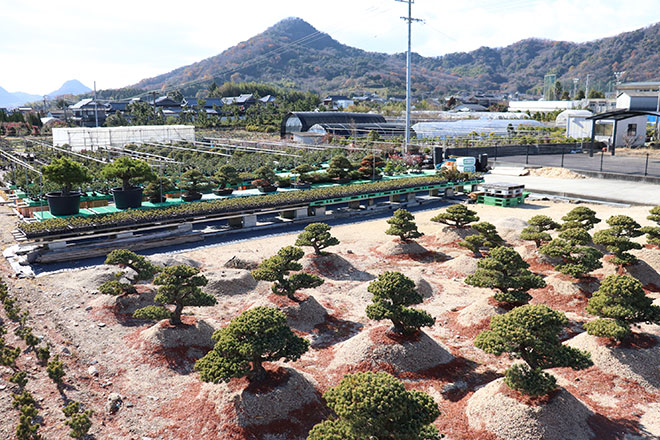 Konishi Shorakuen raises black pines from seeds and cultivates  species like gin yatsubusa and Japanese white pines through grafting using black pines as stock.
Many bonsai gardens purchase trees that are four years old or older to shape them into bonsai trees, with very few gardens raising bonsai trees from seeds. When Konishi took over the bonsai garden, the people considered grafting masters were already in their 80s and 90s. When he was going through his apprenticeship under a master, he was concerned the mastery may die out if he did not take it over.
"There are 60 bonsai gardens in the Kinashi and Kokubunji areas. As each garden has its own special skills, each one of them is indispensable," says Konishi .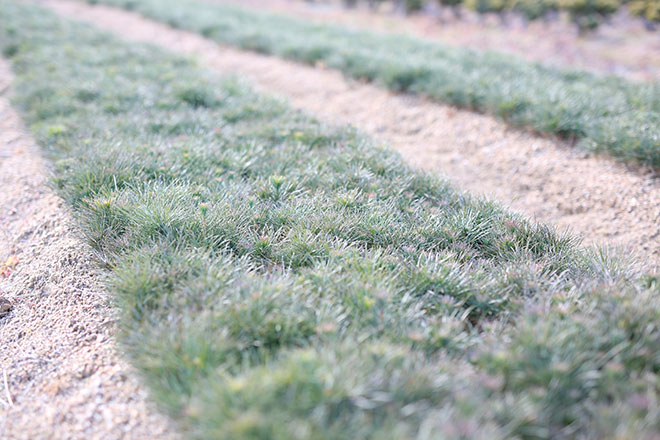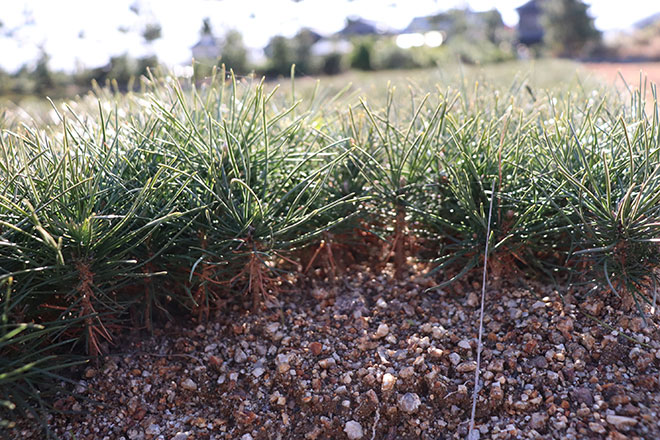 One-year-old black pines that had sprouted were shining bright and lush in the field.
"Bonsai starts from here," says Konishi . According to him, in one year from now, each of them will start to show its own characteristics, and some of them will become stock for Japanese white pines, while others will be grown as black pines. Every one of these small sprouts has its life as bonsai ahead of it. It is said that the value of a bonsai tree is determined by the wiring in its first year and the tree is shaped into bonsai through a visualization of how the small tree will develop in the future.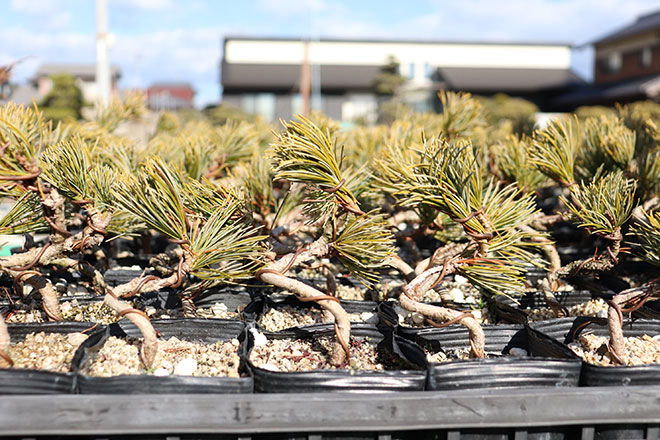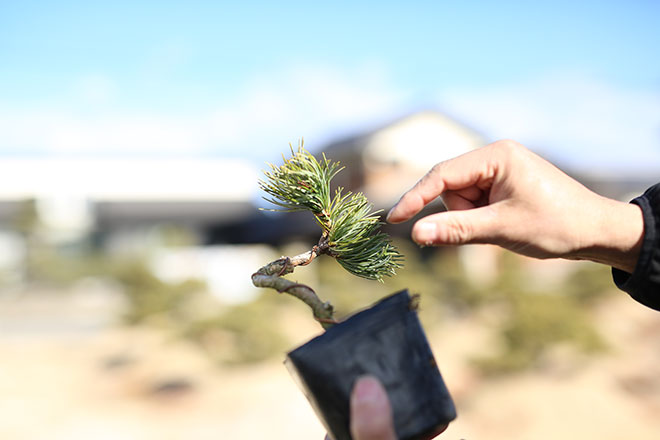 Export and overseas trade gives rise to new possibilities for bonsai
Konishi Shorakuen has exported its bonsai trees to European countries such as Germany and Italy since the days of the third owner, Yukihiko. Konishi visits the gardening exhibition held every year in Germany, which brings together plants from all over the world. Japanese cuisine and traditional culture have infiltrated Germany, where bonsai trees decorate indoor spaces and are appreciated, just like in Japan. Konishi is often inspired by bonsai techniques that do not exist in Japan.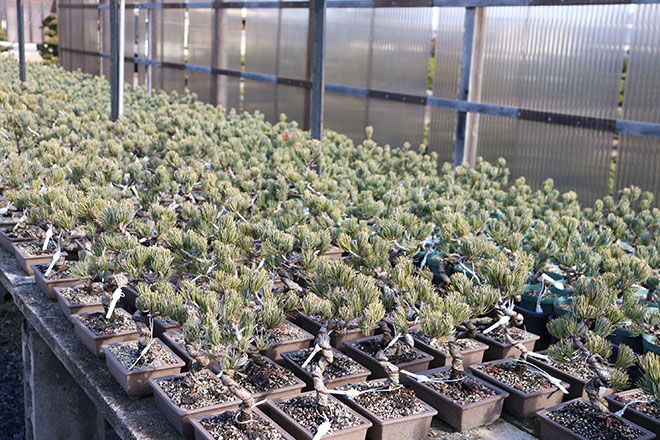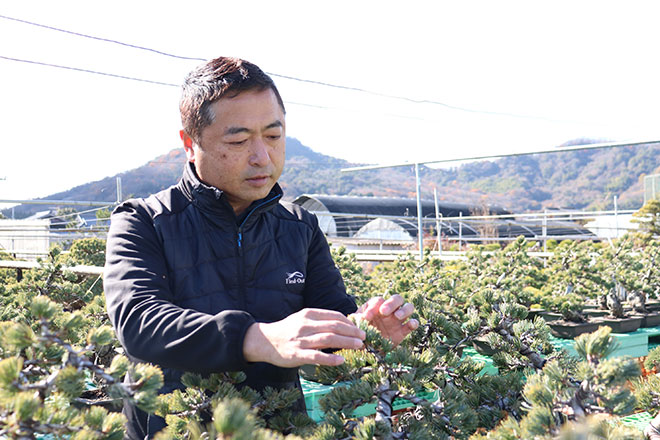 The cultivation of blueberries employing grafting
Konishi Shorakuen also runs a tourist blueberry farm. The skill of grafting that is used in Bonsai is used in the cultivation of blueberries, too. Species that grow natively in cold regions like Shinshu have difficulty taking root in the warm climate of Kagawa Prefecture. Konishi cultivates 13 species of blueberry by grafting them to stock that agrees with the climate of Kagawa Prefecture. The harvest is used to provide blueberry picking experiences to tourists and provide blueberries to confectionaries in the prefecture. He is eager to try cultivating rare plants that may go viral on social media.
Konishi is bringing a breath of fresh air to Takamatsu Bonsai by incorporating global culture and trends while maintaining tradition.
Konishi Shorakuen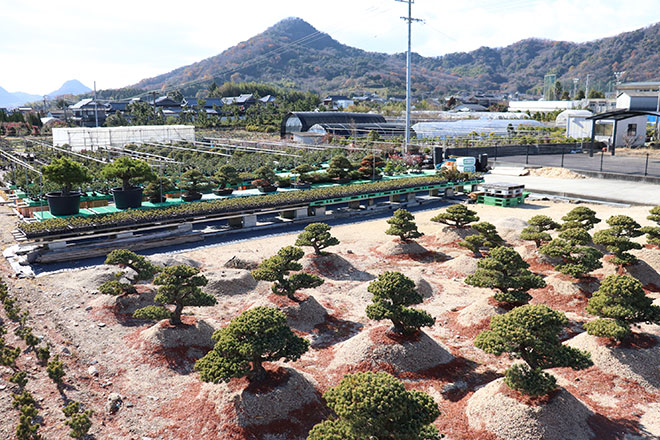 ADDRESS

217 Sato, Kinashi-cho, Takamatsu City, Kagawa Prefecture

TEL