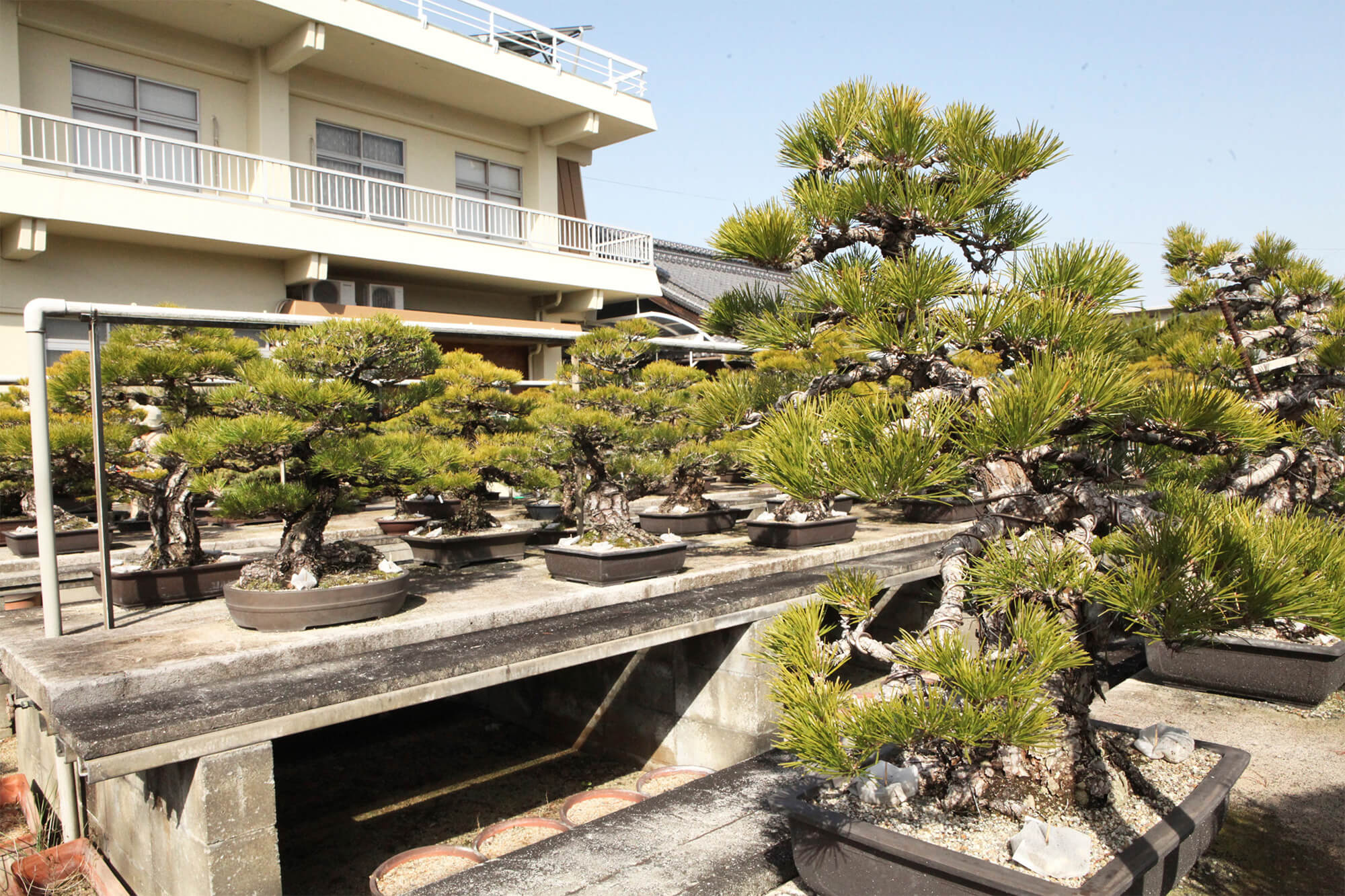 A garden gateway to the Takamatsu style of bonsai, where you can enjoy the essence of bonsai
Oro Kyokushoen
Specializing in Japanese black and white pines whose majestic figures precisely embody the beauty of Japanese traditions
Oro Kyokushoen is the first bonsai garden that appears on the right when traveling Prefectural Road No. 33 from the heart of Takamatsu City. It comes into view just before the Takamatsu-shi Western Kinashi Branch of the Kagawa Prefectural Agricultural Cooperatives. Oro Kyokushoen is easy to reach on foot from JR Kinashi Station, too. This bonsai garden sells seedlings, focused on Japanese black and white pines, and garden trees 1 to 3 m high.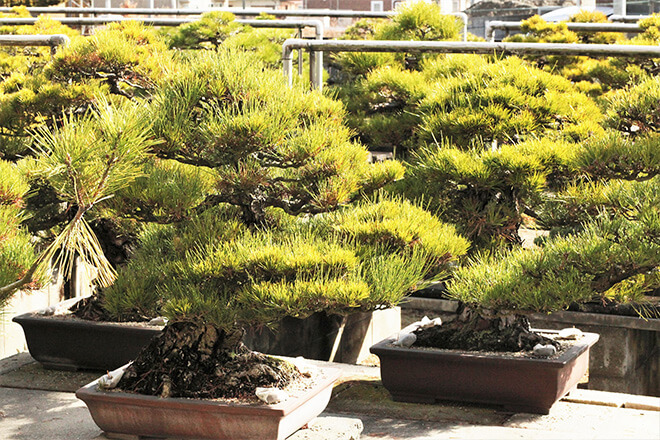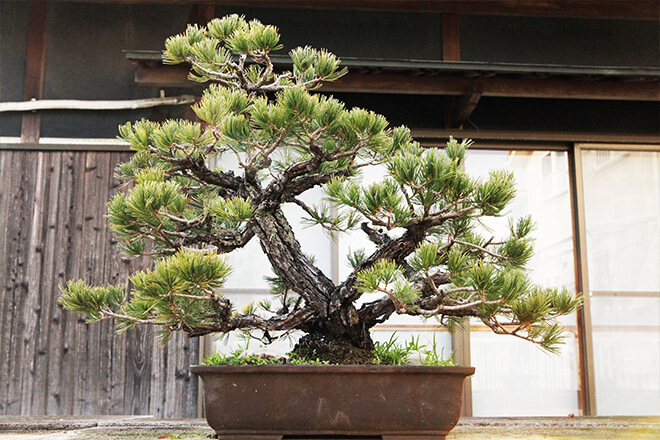 His inquiring mind remains inexhaustible because he entered the world of bonsai at 40
When he was young, ORO Satoru, the third keeper of this bonsai garden, had no intention of taking over the family bonsai business. After receiving a postgraduate degree from an agricultural school outside Kagawa Prefecture, ORO found a job at a company that dealt with microorganisms. He immersed himself in his studies in those days.
However, when his father began having health problems in 2000, ORO decided to go home and take over the bonsai business. He was 40 years old at the time.
"I knew nothing about suppliers in those days, and had no bonsai skills," recalls ORO. "My father passed away one year later. I didn't have enough time to learn from him. All I could count on was my experience and knowledge from the agricultural school and the answers senior experts at our garden gave me."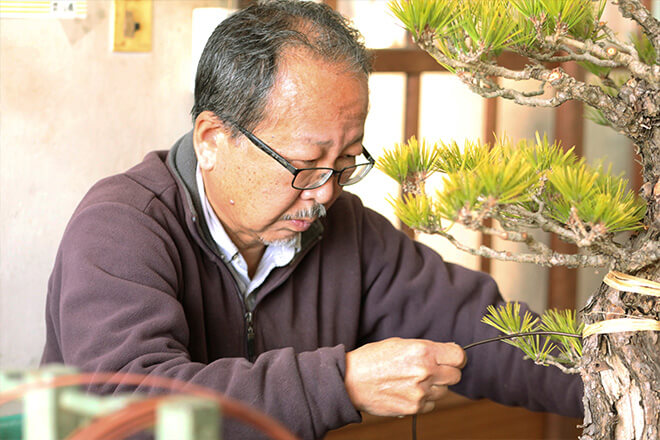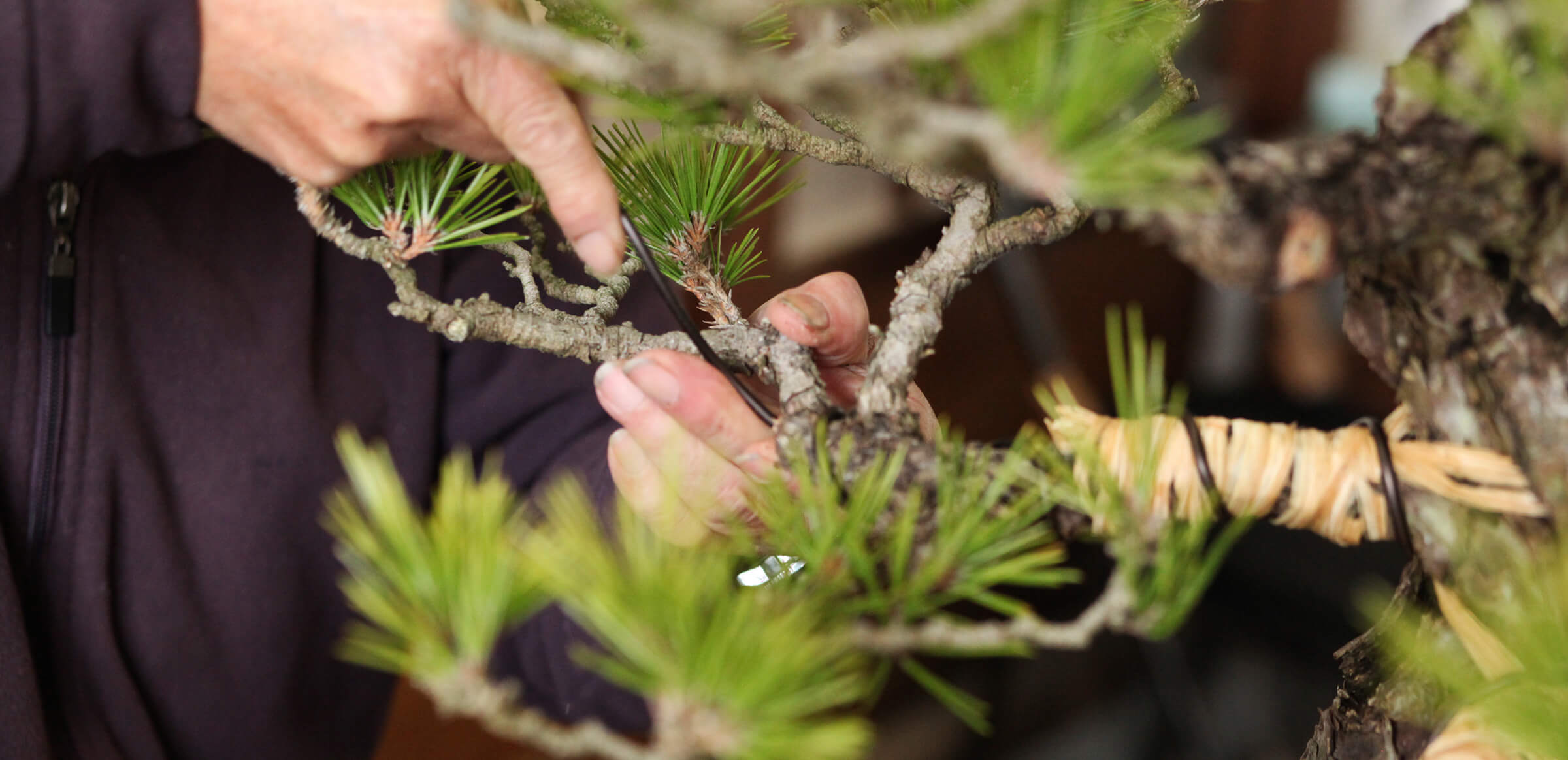 The time around 2000 was a tough period for the bonsai industry. Demand for bonsai began to fall back then. ORO says exports grew and helped his business in the period when he was worried about the future. Exports to Taiwan and countries in Southeast Asia and Europe account for about half of Oro Kyokushoen' sales today.
ORO says customer demand for uncommon pines is growing these days.
ORO named a variety born from a new mutation of Japanese black pine kyokuryu, after one of the characters in his garden's name. With its rough bark, deep green leaves, and prolific budding, kyokuryu has grown into a key product for Oro Kyokushoen.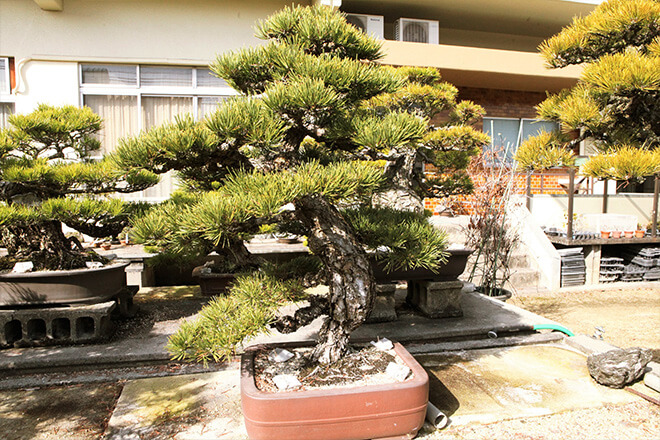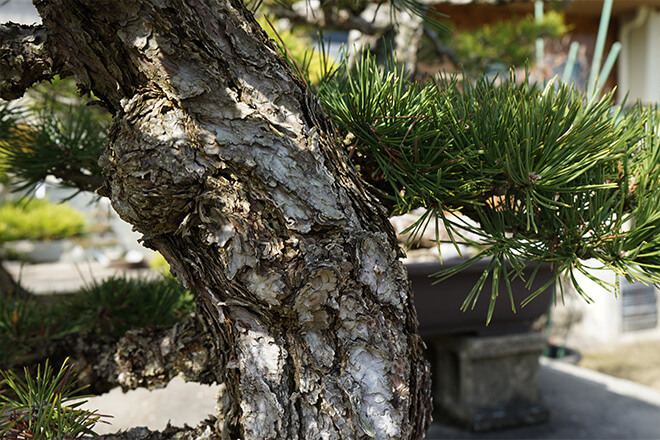 Hoping to popularize a type of bonsai all people can enjoy
ORO is the chairman of the Kagawa Prefectural Bonsai Production Promotion Council. He wants people in Japan to enjoy bonsai afresh. "People overseas are paying so much attention to bonsai," points out ORO.
He organized events at a model home park with fellow Council members, mostly young ones, hoping that the events provide suggestions for bringing bonsai into daily life. The Council members arranged bonsais in the home park normally decorated with arranged flowers and leafy plants. They used not only pines but also many other bonsai, including deciduous trees of various sizes. They were received well by the public. The Council members feel response was very good.
ORO says many people visit his garden in search of materials, in addition to bonsais.
"I have a lot of information for people starting bonsai, if the come here," offers ORO. "I can tell them where to go for this or that type of bonsai, too."
ORO thinks the appeal of bonsai practiced in Takamatsu lies in its nature as bonsai for the masses, that is fun for all. He is passionate about developing an environment that allows all people to enjoy bonsai.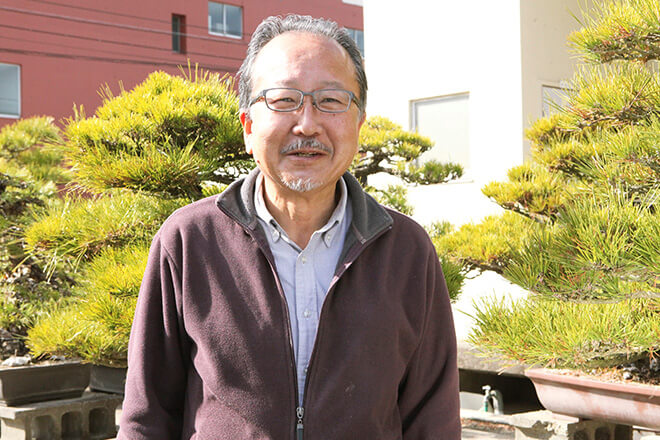 Oro Kyokushoen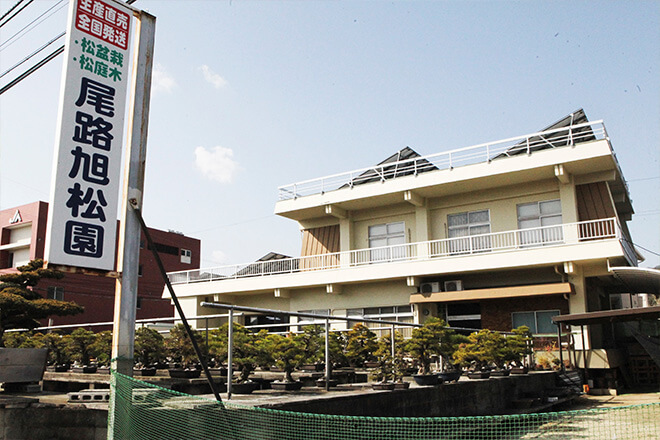 ADDRESS

51 Sato, Kinashi-cho, Takamatsu City, Kagawa Prefecture

TEL