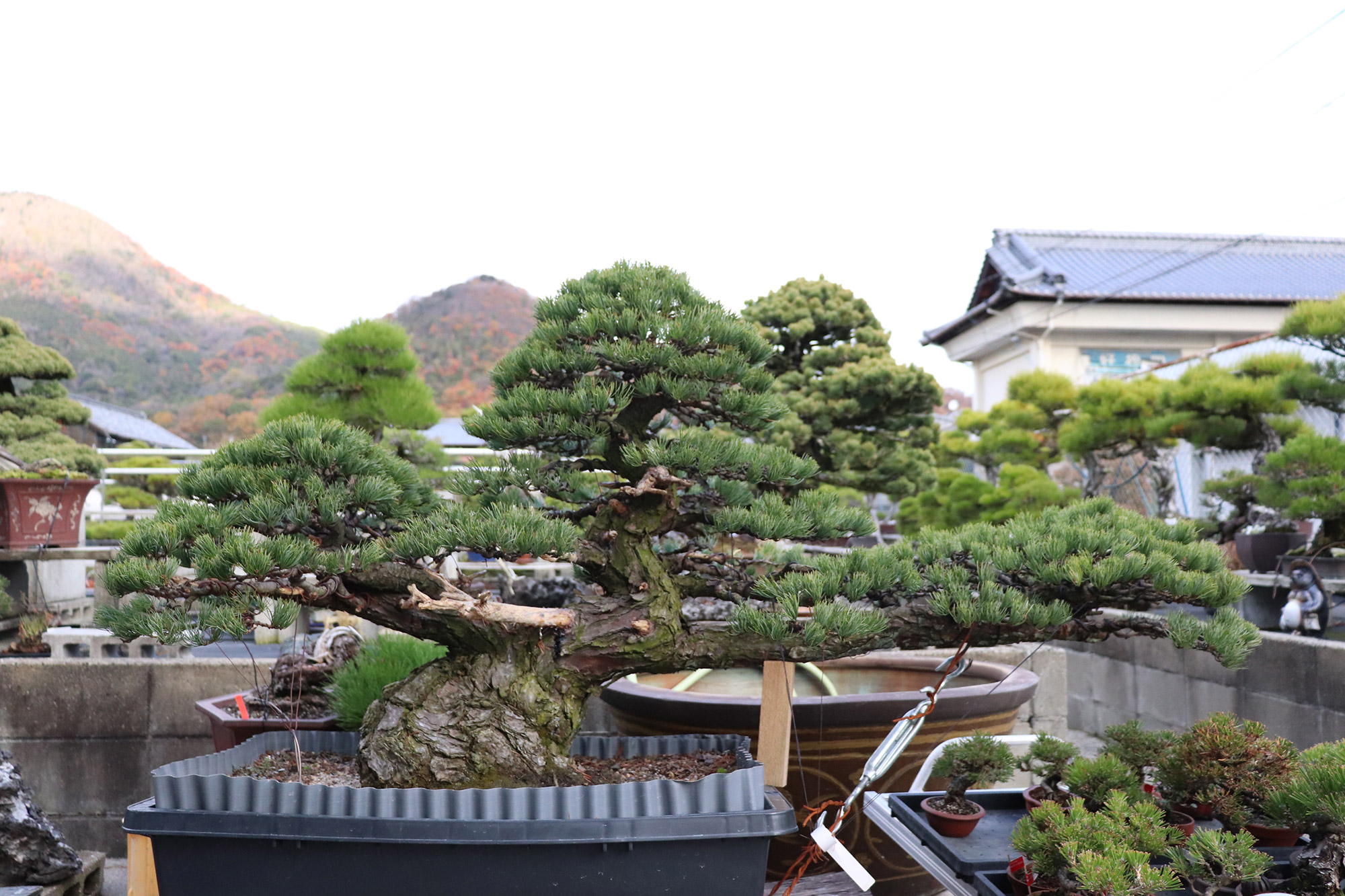 Enthusiasts have confidence in the technique of wiring Hiramatsu Syunsyoen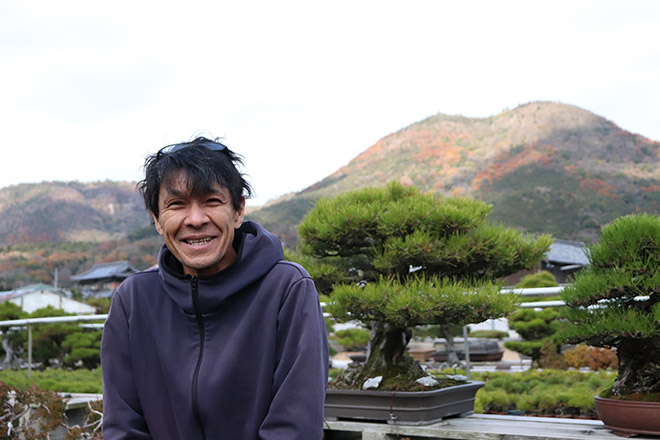 Bonsai producer becomes a craftsman
HIRAMATSU Koji, the fourth owner of Hiramatsu Syunsyoen, began to pursue bonsai in 1990, when he was 23. Since childhood, he believed that taking over the bonsai garden was the destiny of the oldest brother and has remained devoted to bonsai.
Bonsai businesses are divided into producers, who mainly make materials, sellers, who sell and buy bonsai, and craftsmen, who take care of bonsai for enthusiasts. Hiramatsu Syunsyoen shifted from its role as a producer to a craftsman in the days of HIRAMATSU Kuniaki, the third owner. As bonsai enthusiasts increase overseas, HIRAMATSU visits China, France, Italy and Australia about five times a year to care for the bonsai of local enthusiasts.
Hiramatsu Syunsyoen has also put great effort into smaller bonsai in accordance with housing conditions in Japan. A smaller bonsai is assumed to have a maximum height of 20 centimeters. Branches of smaller bonsai are delicate and difficult to train . HIRAMATSU has participated in exhibitions and has honed his skills by competing against other bonsai specialists.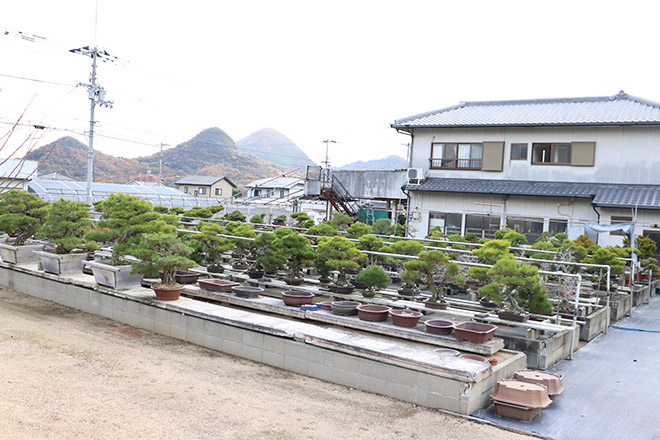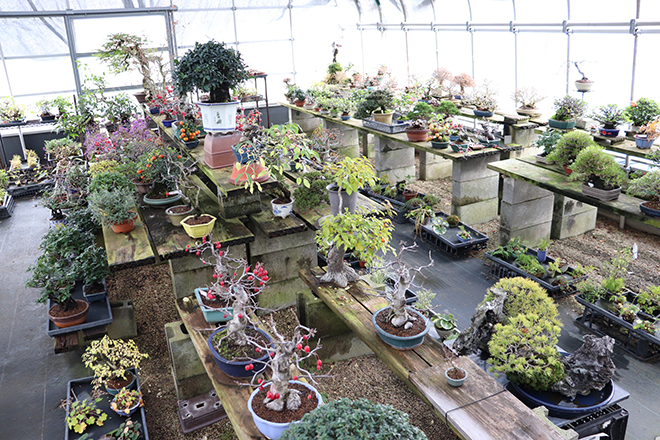 Look at the next stage of technique
"Few people operating a bonsai garden truly have a technique," said HIRAMATSU.
The technique may be evident in wiring, the practice of determining a bonsai's shape. First, look at a tree and imagine how to shape it. Wrap a piece of wire around a branch and move it so that it looks closer to what you envision. It took 20 years until HIRAMATSU created a shape exactly as he had envisioned.
"You cannot sell your product unless you are confident in it." He said that he has an attachment to each bonsai he wired.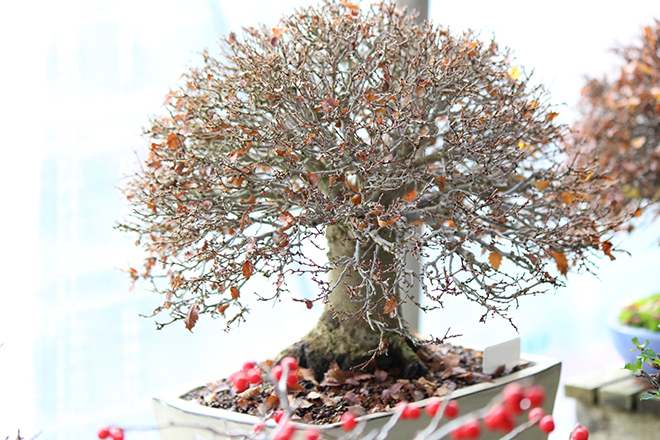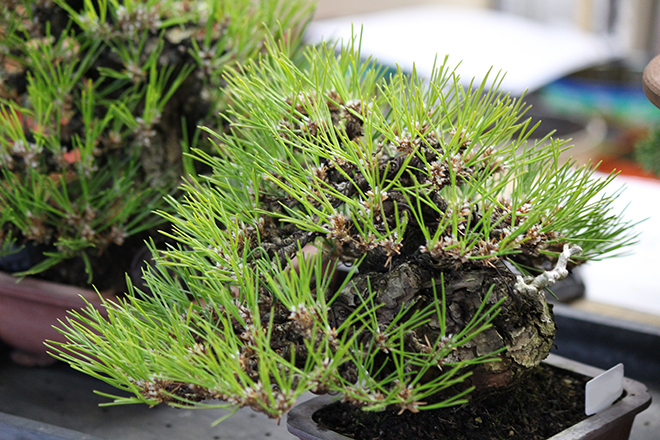 Wanting to be a craftsman chosen by bonsai enthusiasts
Hiramatsu Syunsyoen also keeps bonsai of enthusiasts.
Some enthusiasts ask a specialist to keep and maintain their bonsai before entering it in Nihon Bonsai Taikanten, Gafuten and other exhibitions held in Kyoto.

HIRAMATSU was performing wiring on the shinpaku he would exhibit at Gafuten. He wrapped a piece of wire around each of the thin branches and bent them. The branches faced upward before being bent to face the same downward direction at the hands of HIRAMATSU.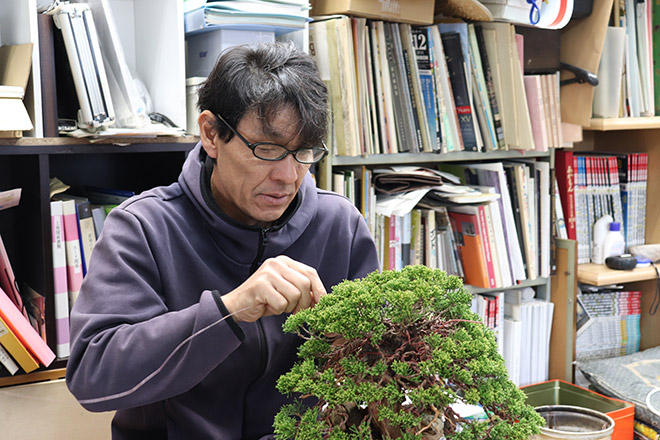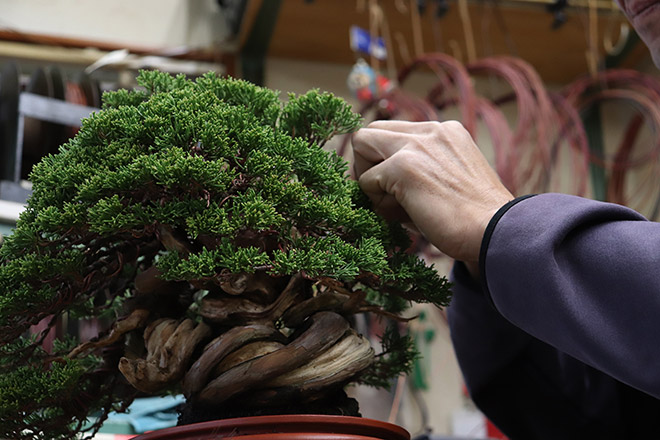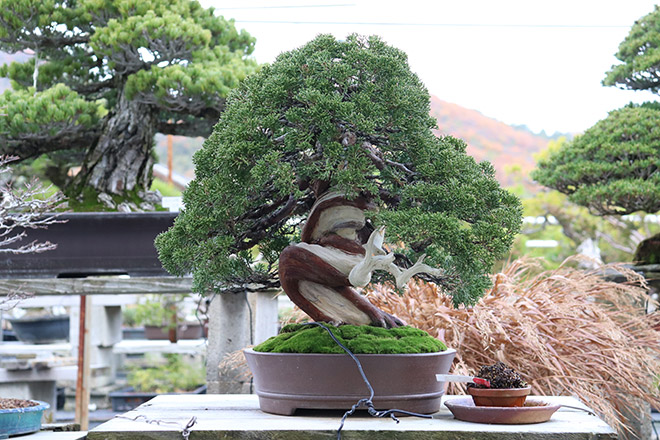 The world of a craftsman is endless. Where you set your goal is important, said HIRAMATSU.
He wants to be a craftsman to whom a bonsai enthusiast can confidently assign a job. HIRAMATSU is still working toward his goal.
Hiramatsu Syunsyoen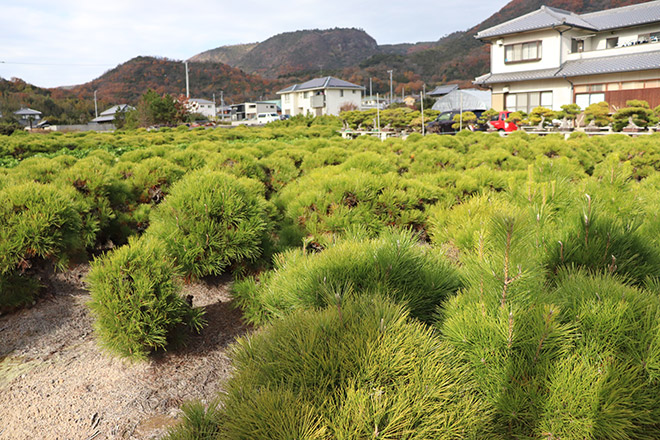 ADDRESS

2365-2 Nii, Kokubunji-cho, Takamatsu City, Kagawa Prefecture

TEL