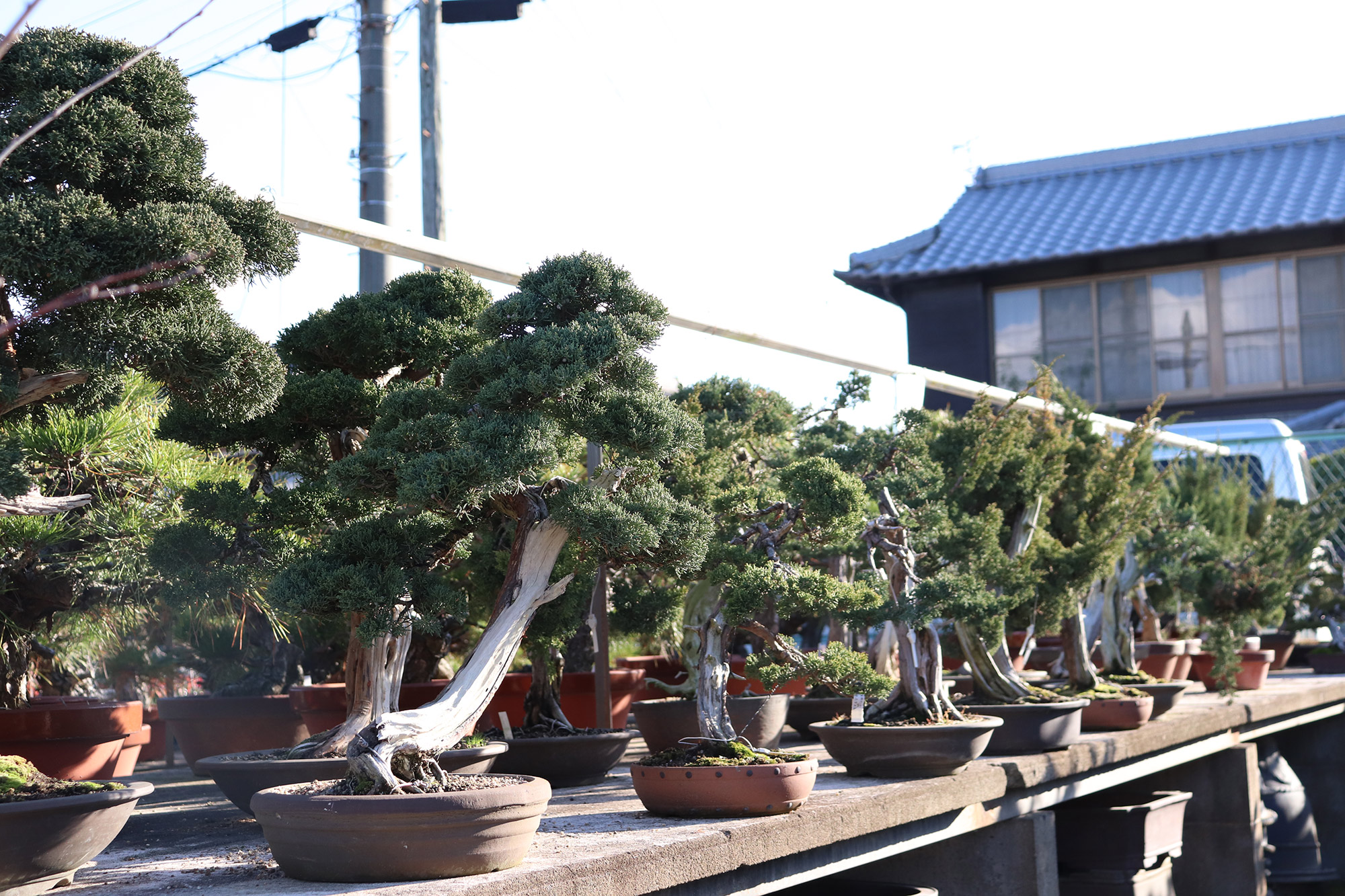 Cultivate sensitivity and hone your style Ideue Kikkoen
Focus on the technical aspects of bonsai
Stately black pines, Chinese juniper and Japanese white pines line Ideue Kikkoen. IDEUE Fumio, the second owner, has operated the bonsai garden for 50 years since taking over from his father, who cared for the bonsai while working for a company.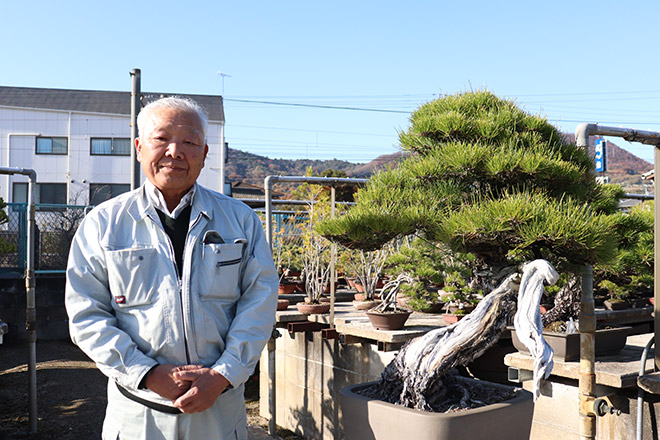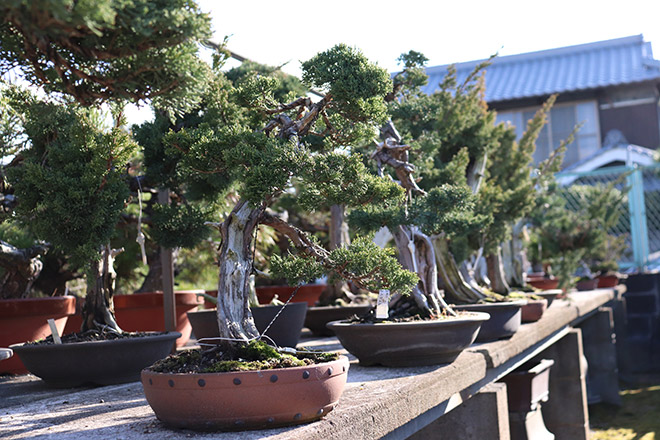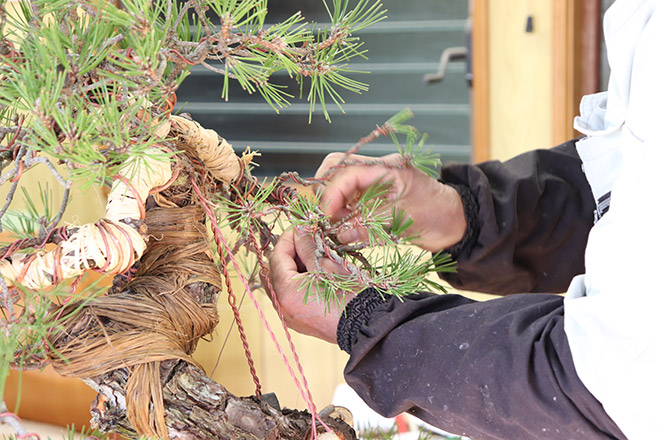 IDEUE saw a bonsai exhibition in Tokyo and was shocked by the amazing techniques demonstrated. Since then, he has learned his predecessors' styles and honed his technique of wiring.
"Honing your technique is the best way to improve bonsai and earn a greater reputation. I plan to continue. At one time, our buyers decreased. Today, we are blessed with customers not only from Japan but also from overseas, and the production of our bonsai can barely meet the growing demand. We are very thankful every day."
By leveraging the accumulated techniques, IDEUE will continue to make elegant and artistic bonsai in the new Reiwa era.
Cultivate your sensibility for appreciating beautiful things
We asked IDEUE about the origin of his style. He said to stay exposed to art.
IDEUE is familiar with a broad range of art, including literature, music, Japanese-style painting, haiku and tea ceremony. Exposure to these forms of art has cultivated his sensibility. Debussy's "Clair de Lune" shares commonalities with the graceful shape of a bonsai branch. The beauty in the wild of nature, characteristic of YOKOYAMA Taikan's works, can be likened to bonsai terms of jin and shari, which refer to the woody part of a stem or a branch decayed and skeletonized. A bonsai tree is artificially made to take on an antique appearance.
Having a sensibility for appreciating beautiful things is important. "Art must be universal," said IDEUE. He pursues bonsai that looks beautiful, irrespective of differences in age and country.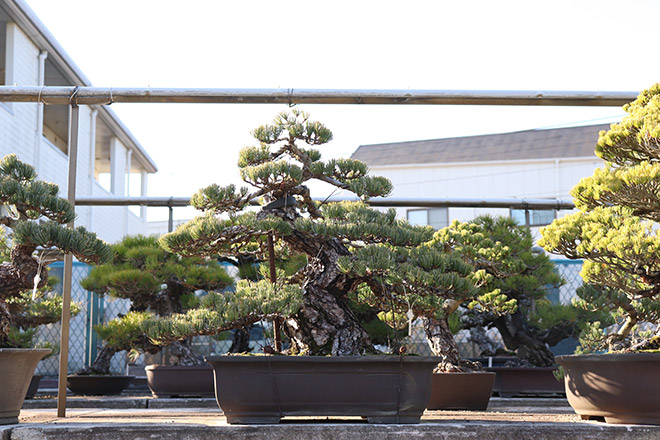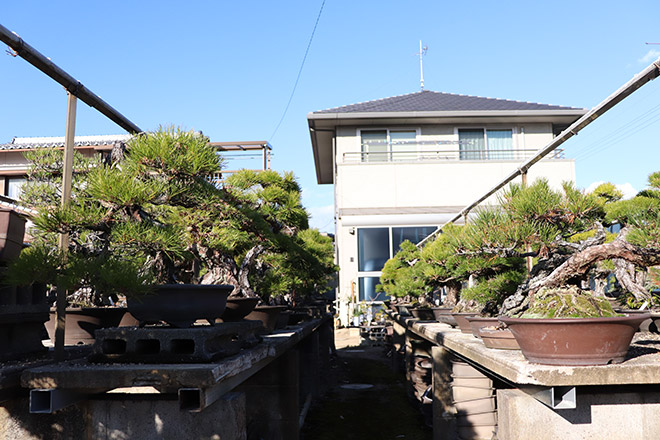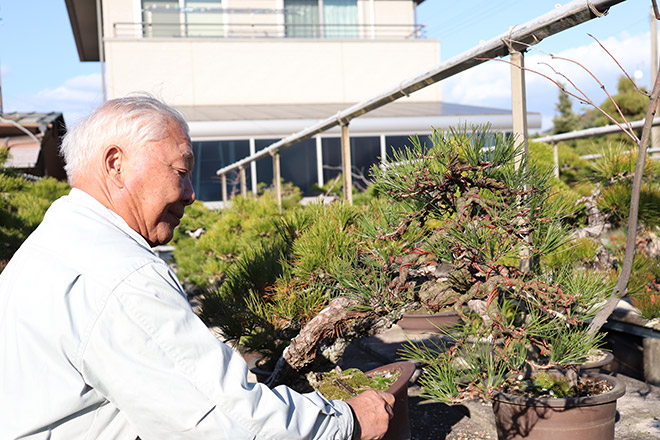 Scientifically grounded practice of bonsai management
Although bonsai is artistic, the practice of bonsai management is scientifically grounded. Bonsai courses aim to present logical explanations.
In particular, watering is most important. The role of watering is to humidify the soil and separate carbon dioxide and ammonia from the roots. The soil is watered before drying completely. Allowing the soil to dry completely makes it difficult for water to seep in. Root rot is caused by deteriorating drainage resulting from crushed soil particles, not excessive watering. By hearing a scientific explanation, bonsai enthusiasts understand and can be convinced of the mechanism of bonsai to be able to maintain it accordingly.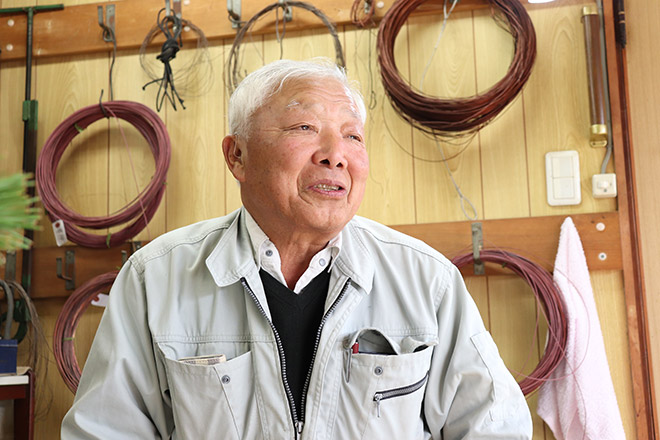 Sometimes IDEUE encounters a bonsai tree that he sold to a bonsai enthusiast and was subsequently put in an exhibition. Nothing makes him happier, he said with a smile.
Ideue Kikkoen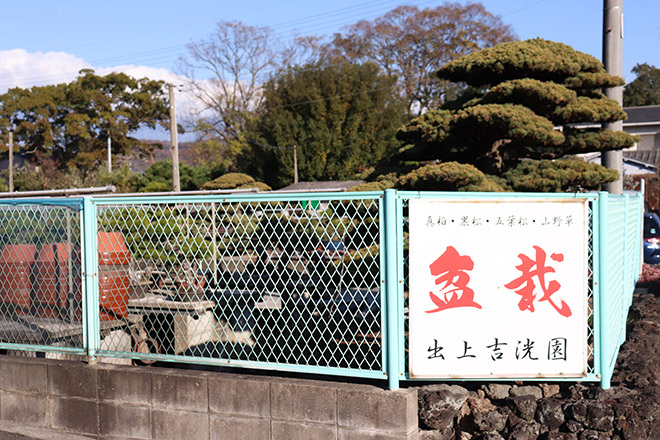 ADDRESS

461-1 Kinashi, Kinashi-cho, Takamatsu City, Kagawa Prefecture

TEL